NTG appointed Logistics coordinator for the Danish Olympic team
Tokyo 2020 Olympics officially postponed until 2021. 2020 Summer Olympics will begin on Friday, 23 July 2021 – Sunday, 8 August.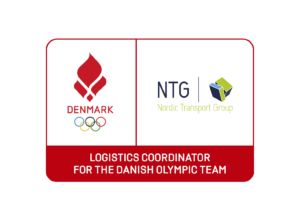 If the Danish athletes at the Olympics and PL are to perform optimally, then everything around them must work. The same goes for the freight, as neither the athletes nor members of the staff should miss any equipment once the fire is lit. For the task of transporting all the necessary items from Denmark to Tokyo, DIF (Danish Sports Confederation) has chosen NTG as the official logistics service provider to the Tokyo Olympics and PL in 2020.
Three years ago, at the Rio Olympics, clothes, bicycles, barbecue equipment, decorations, horses, sleeping bags and a lot of other things in different shapes and sizes were shipped from Denmark to Brazil. This task is now placed in the hands of NTG.
"It is very important that the freight is fully controlled, because it is a complicated operation. Therefore, I am also pleased that I have succeeded in making a deal with NTG. They are specialists in the field, and I'm sure that our collaboration will help give the athletes the best opportunities to perform in Japan next year", says Søren Simonsen, who is the Olympic Head of Mission at DIF.
"We are very proud to have been selected for this very special transport assignment. We see it as a recognition of our efforts to always adapt our solutions to exactly the needs of the customer and we very much hope, that it can be our small contribution to the inclusion of medals to the team", says Mikkel Fruergaard, CEO of NTG Air & Ocean.
The Tokyo Olympics will take place July 24 – August 9. The Paralympic Games will take place August 25 – September 6. It is expected that the Danish team will be about 100-120 athletes. Freight will primarily take place by sea in early summer 2020.