Value creation based on people power and technology
NTG offers the full range of freight forwarding services and end-to-end solutions within Air & Ocean and Road & Logistics fuelled by people power and technology. Our business model is rooted in the principles of decentralising operations, empowering employees, and encouraging cross-organisational cooperation.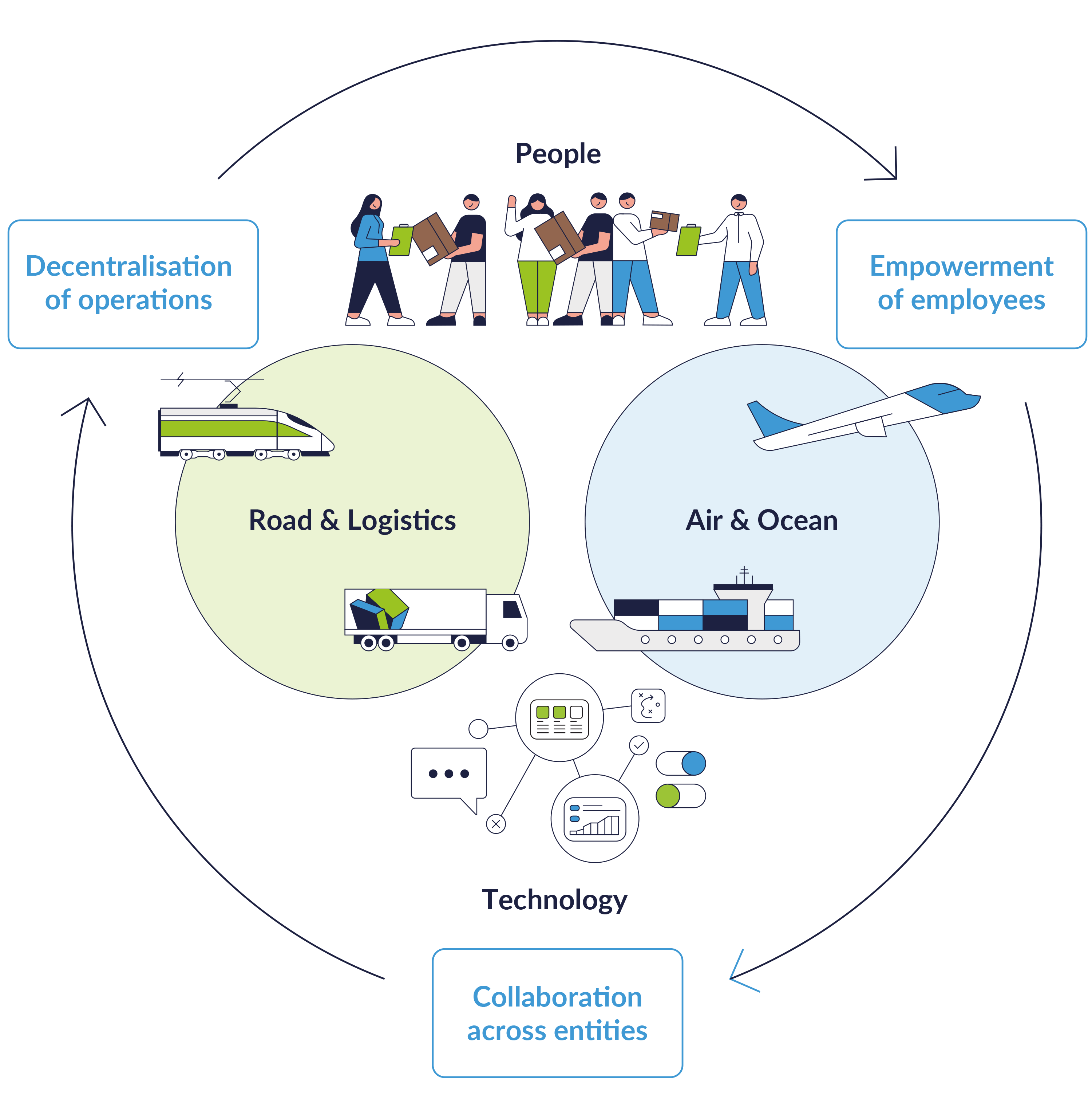 Simplifying
NTG's delivers freight forwarding services to customers to optimise their supply chains. The end-goal is to simplify our customers' transport needs.
Asset light
NTG bases its activities on an asset-light business model. This enables us to scale according to the market developments and NTG's growth.
Subcontracting
NTG acts as coordinator, planner, and negotiator using a network of subcontractors to carry out the physical transports.